Integrated in ARRILLAGA GROUP (specialized in the production and distribution of refractory products and dolomitic lime), ARRILLAGA REFRACTORIES Limited Company has been providing their services for over 40 years. During all this time has marketed multiple refractory products according to the needs of each client.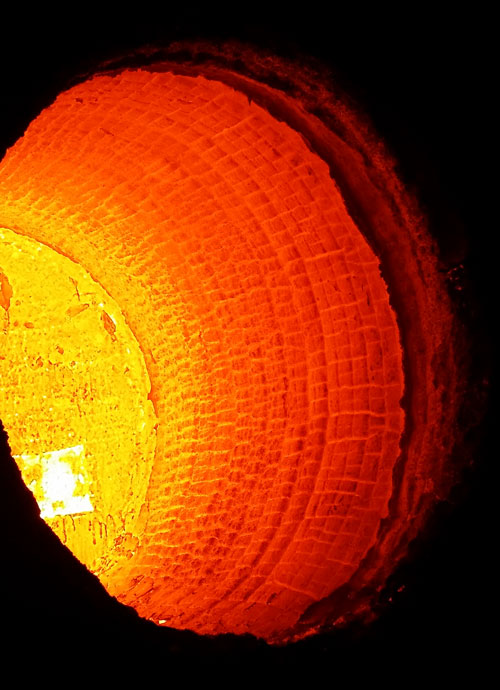 These products includes a wide range of refractory bricks ( with a big variety of formats an qualities) and refractory masses.  Additionally, it has recently launched a new production line based on the use of dolomitic lime as a material for steel refining ladles, with succesful results obtained.
ARRILLAGA REFRACTORIES Limited Company has a large clients portfolio, which could highlight Gerdau, C.A.F., Acería Compacta de Bizkaia, Arcelor Group, Global Steel Wire, ArcelorMittal Sestao, ArcelorMittal Zaragoza, ArcelorMittal Zumarraga, Global Steel Wire, Productos Tubulares, Hidronitro, Ferroatlántica, Celsa France.
Located in Aia, a small town in the north of the Basque Country, the production plant has 15.000 m2 built on a 20.000 m2 parcel.
The storage capacity of raw materials is about 12000 Tns, that allows us to guarantee supplies in long-term contracts.
ARRILLAGA REFRACTORIES L.C. has the following presses:
Laeis HDPA 2000: 2.000 kN/cm2 pressing power.
Laeis HPF II 1250: (2 presses): 1.250 KN/cm2 pressing power.
Bucher RP 900: 900 KN/cm2 pressing power.
The brick production capacity at full production is around 15.000 Tns/year.
Likewise has 2 Ceric Wistra hearth movable furnaces that ensure a production capacity of 8.500 Tn/year of baked and tempered bricks.
ARRILLAGA REFRACTORIES L.C. has two Eirich mixers, that allow us to produce the mixes for brick production and also alúmina, magnesite and silica concrete and masses.

DIFFERENTIATION FACTOR
CUSTOMER ORIENTATION
In addition to the standard qualities that are indicated in the following pages, due to the carefully monitored by the performance of our materials, we can supply personalized products to each customer in order to their own specifications..
QUALITY/PRICE
One of the principles of ARRILLAGA REFRACTORIES is to offer an excellent price / quality ratio product..
FLEXIBILITY
As the production capacity is not totally compromised and the possibility of offering a high quality product, Arrillaga Refractories has the flexibility as one of the aims to deliver the orders on the expected time to their customers.